We distribute your success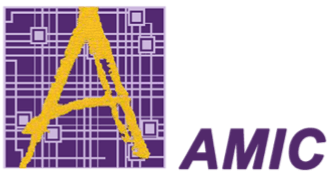 AMIC has a profound history in developing memory ICs. Starting as a new memory product division within United Microelectronics Corporation (UMC), the art of making memory integrated circuits has already been developed since 1985. Since then, we released many industry-first type memory IC products. AMIC offers its customers one of the largest memory IC portfolios available in the semiconductor industry today. From SRAM to FLASH, from DRAM to Mask-ROM and RF-ID TAG IC solutions. From bare die to full SiP integration.

Geehy Semiconductor is an IC design company that specializes in industrial and automotive grade microprocessors, mixed signal analog ICs, and SoCs. With 20 years of IC design experience and embedded system capability, Geehy can provide customers with core, reliable chip products that enable accurate sensing, secure transmission, and real-time control, helping them to expand in automotive, industrial, new energy, and consumer electronics. Geehy Semiconductor now has six chip R&D centers (Zhuhai, Shanghai, Hangzhou, Zhengzhou, Chengdu, and North Carolina), multiple R&D cooperation bases, and an R&D team of over 500 employees, accelerating industrial upgrading through scientific and technological innovation. Geehy has a domestic advanced chip design and R&D level, a full range of software and hardware design services, and a full range of manufacturing services. "Continuously drive industry innovation and create value for customers." Geehy's ambition is to become a world-class integrated circuit design company.

Holtek Semiconductor is a leading professional IC design house in Taiwan having its major business activities focused in the area of microcontroller and peripheral component design and marketing. From its origins in 1998, the company has continuously focused its energies in the advancement of new product development and skills innovation. The company's ability to keep in line with market trends, has given Holtek the means of releasing a wide range of highly successful and extremely competitive IC devices.

TAEJIN Technology was incorporated in 2000 with aim of becoming the world leader in Power Management IC industry. The brand name ""HTC Korea"" was created by TAEJIN Technology to meet customer's goal by using highly diversified R&D technology. HTC Korea is well-known for its high-quality products in the Asian market and targets three major sectors: Communication, Consumer, and Computer. HTC Korea has been promoting its products in cooperation with world-wide sales partners in China, Japan, Hong Kong, Singapore, Taiwan, and India. HTC Korea operates through quality policy which is authenticated by Korea's ISO 9001, and observes corporate ethics and environmental responsibility. All HTC Korea products are manufactured under the system authenticated by ISO14001, and are complied with RoHS directives. . HTC Korea are being propelled towards World Best Leader in Power Management IC industry and HTC Korea will continue marching ahead in the semiconductor industry.

Luguang Electronic Technology CO.,LTD. (LGE) was established in Sept.,2002, it is a National High-tech enterprises of discrete semiconductor design, manufacture and sell. With more than 17years'experience in engineering and manufacturing , LGE offers a full range of TVS Diodes,Zener Diodes, Schottky Diodes,Silicon Rectifiers and Fast Recovery Rectifiers etc , which are exported to more than 50 countries and widely used in automotive electronics, consumer devices, intelligent manufacturing , security,industry and other fields.

Macroblock, Inc. was established in June 1999 and listed on OTC in October 2007. Macroblock focus on light-emitting diode (LED) driver design which contributes LED display and lighting applications. With continuous technology innovations, Macroblock has been successfully marketed over 500 worldwide customers. Macroblock has ranked 2nd in the leading suppliers of LED Driver ICs and 1st in the leading supplier of LED Video Display Diver ICs by 2012 IHS Research study.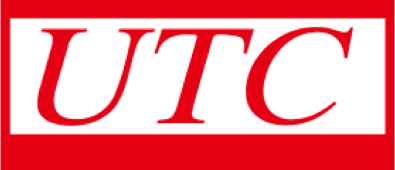 Unisonic Technologies Company Limited was set up in 1990, and it is the manufacturing supplier for high-tech semiconductor devices and IC design, and its products are mainly of Power Management, and Audio Power Amplifier IC, supplemented with Motor Controller, OP, and TR. These components are primarily used in the market of PC, telecom, and consumer products, and they are sold throughout Asian area, while the company also owns direct branch in South Korea, Thailand, and India.

WAYON is a provider of circuit protection and power control solutions. The company is mainly engaged in the design, manufacture, and sale of circuit protection components, power semiconductor discrete devices, as well as analog integrated circuits. Founded in 1996 by Shanghai Institute of Materials Research, WAYON has been committed to becoming a leading global brand in the field of circuit protection and power control for more than two decades. It has been continuously introducing new products and solutions to provide products and services for consumer electronics, industrial and Internet of Things, automotive, new energy, network communications, and other fields, making the products of customers all over the world safer, more reliable and more efficient.

Founded in 1990, AKER is a global high-tech company that designs and manufactures wide ranges of frequency control solutions. With technology oriented headquarters based in Taiwan, AKER provide instant service through worldwide branches and distribution networks to meet customer satisfaction. Caring about customers' demands, AKER understands the market requirements, enabling it to provide customers overall technical supports – Total Solution. Business Integrity, professional service and quality first are the core values of AKER. With unique technology, AKER always prepared to research and develop innovation where needed. Aside from these great innovative capabilities, AKER strives to be flexible and focused on service, responding quickly and professionally, helping customers innovate and grow their business.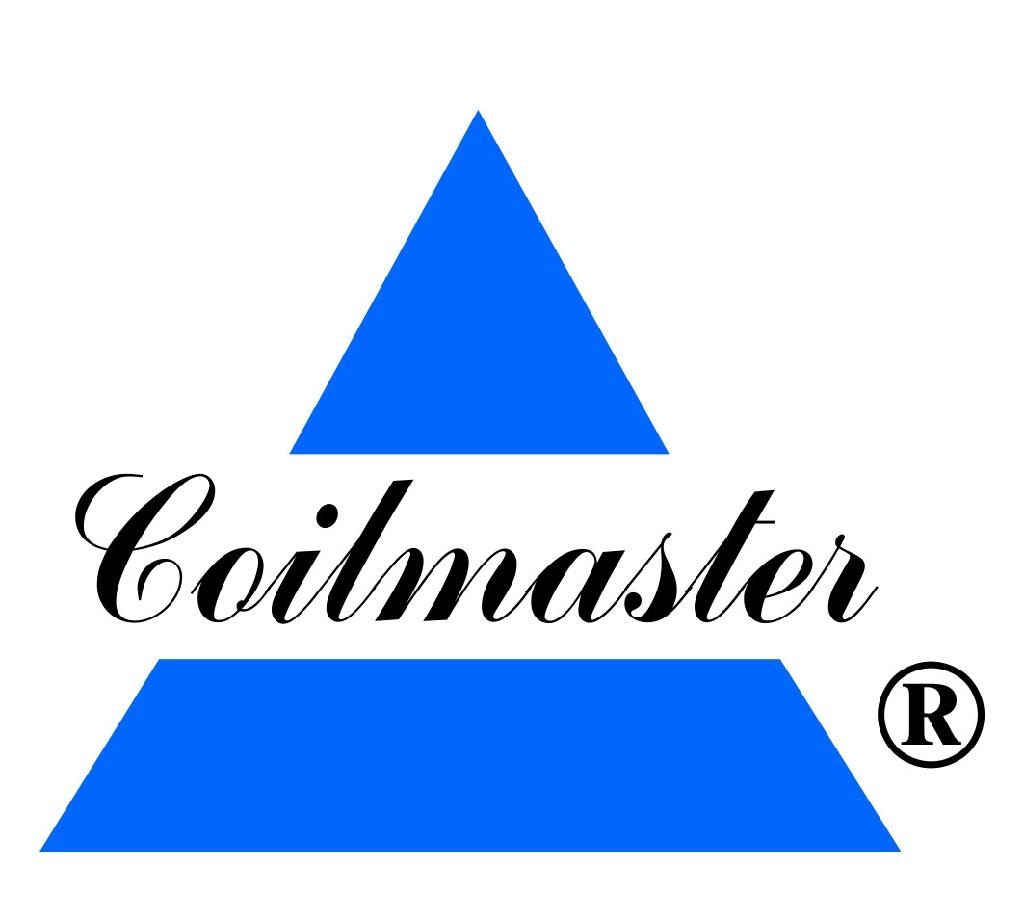 Since Coilmaster Electronics, established in 1995, is a professional supplier of magnetic components including high-performance power inductor, high current inductor, power choke, common mode choke, chip inductors, Lan magnetics as well. Expect to the standard components, Coilmaster also designs consumer magnetics to fit customer's requirements. Coilmaster hase been committed to offering the high-quality passive components, supportive engineers through the entire design process, as well as providing the best service possible to the customers. Both of Coilmaster support and service systems are designed to respond to the requirements of our customers. The systems are reviewed and modified continually to achieve the ultimate level of customer service. Certified with TS16949/ ISO9001/ ISO14001 high standard quality assurance system and meet AEC-Q200 to support automotive-grade products

FASTRON is a brand name for inductors. Originally from Germany, we now operate manufacturing facilities in Eastern Europe as well as South East Asia, which are all IATF 16949 and ISO 14001 certified. Founded in 1978, we manufacture RoHS compliant, high quality (e.g. AEC-Q200 grade) surface mount and leaded inductors and coils.Besides this core business, FASTRON also successfully operates a large sheet metal production for precision metal enclosures and electro-mechanical assemblies. Part of the FASTRON Group is also the company Rapid Biomedical based in Germany, experts in custom made MR Coils for MRI scanners.

jb Capacitors Company is ISO manufacturer founded in 1980 in Taiwan, now with two factories located in Hefei, Anhui and Nantong, Jiangsu. JB specialized in production of plastic film capacitors and Radial, SMD & Snap-in, Screw and Lug terminals Aluminum Electrolytic Capacitors, which are widely used in consumer electronics, data processing, telecommunication, and industrial control's equipment industry. It is commitment to offer JB customers the best quality products with fast delivery and the best after sales services.

Polytronics Technology (PTTC), established in 1998 and located in Science-Based Industrial Park, Hsinchu, Taiwan, is the first professional manufacturer in Asia specializing in the production of PPTC (Polymeric Positive Temperature Coefficient). Our company, with the advantage of leading technology, provides customers an innovative circuit protection and thermal management solution that ensure the safety and reliability of today's high density electronics systems. Business and main business items: Research, development, manufacture and sale of polymeric positive temperature coefficient thermistors, over voltage protection devices, related processes, semifinished products, modules, tooling and dies. Thermal conductive boards, modules and materials. LED lighting devices and modules.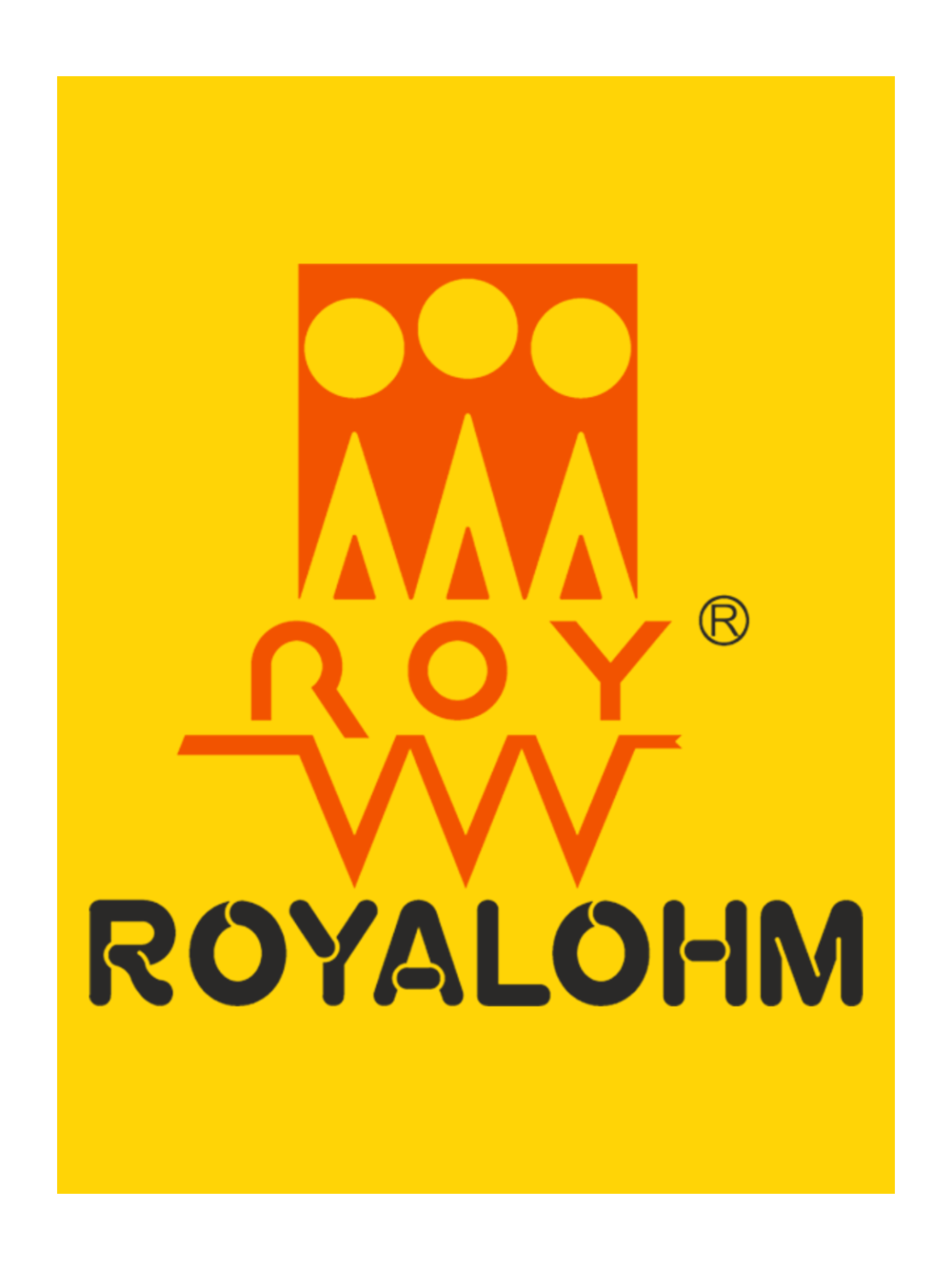 ROYALOHM has more than 42 years of resistors manufacturing, the company was established in 1978 in Taiwan, it's adaptability to changing times leads to it's continuous growth. ROYALOHM served wide scope of the global market with the full range of SMD, SIL, Coated, Cement, High Power, Automotive, Jumper, Shunt & Coil, Melf, and Radial resisitors.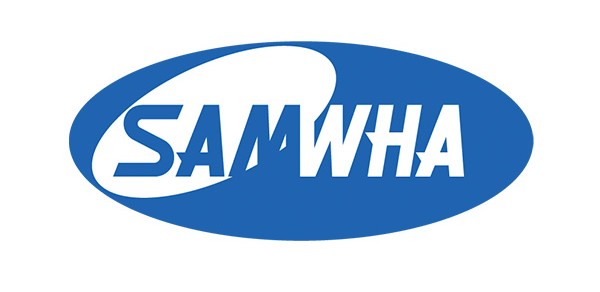 Samwha Capacitor Group is one of leading manufacturer in passive component market in Korea. Supplier of Multilayer Ceramic Capacitors (MLCC), Disc Ceramic Capacitors, EMI Filters, Bead & Inductors, Shunt Power Capacitors, Ceramic Capacitors for Inverters (Hybrid Verhicles). Samwha Group has been in the business of designing and producing capacitors of many types along with magnetic and wire wound components. MLCC (Multilayer Ceramic Capacitor): Multilayer Ceramic Cap. Business Unit succeeded production in 1985 with Samwha's own in-house developed technology. The MLCC Business Unit is seeing an exponential growth in sales every year that is mainly driven by the increasing use of MLCC in the latest electronic appliances. DCC (Disc Ceramic Capacitor): Disc Ceramic Cap. Business Unit started producing Korea's first capacitor in 1969 and is the leader of the fast-growing Capacitor industry, hand in hand with the Korean electronics industry. Samwha's DCC manufacturing facilities moved to Indonesia in 2001, in order to increase Samwha's market share and to enhance SAMWHA's competitive edge. EMI Filter: EMI Filter Business Unit went live in 1990 with the mission to produce filters that inhibit various types of noises. It currently produces 10 different models of EMI Filter, all of which add to Samwha's value proposition of a Total Provider of Capacitors. FC (Film Capacitor): FC division is the core of Smawha Capacitor Group supplying world class of Power Capacitor and Capacitor Bank from the company establishment in 1956. Based on our best known qualified engineers and sufficient experience over 50years in this business, Samwha Capacitor supplied the its products from individual units to turn-key base projects in all over industrial business. Now, FC division is keen on the development and production of the advanced capacitor, as our new growth engine, applied on the Green Car(HEV, EV, FCEV) and Renewable Energy(Wind, Solar Power) for Power Conversion system purpose.

AUK was founded in 1983. AUK pursue the goal of excellent and innovation, through almost 30 years of experience and to improve constantly in technology with 600 employees to make us become the one of most important connector manufacturer in the worldwide market. In the intense competition electronic industry, AUK want to be a pioneer, market leader. AUK has the great workgroup and professional R&D team with plenty resources. They are not only focus on module development in technology, and also surmount the satisfaction of customer. They are not only improve the efficiency of operation system, and also fit the marketing need on time.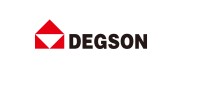 Founded in 1990, DEGSON is a global solution provider of electrical, electronic and industrial connectors. As a National High-tech enterprise, DEGSON owns the UL and VDE certified laboratory. The company achieved ISO9001, ISO14001, ISO80079-34, ISO/TS22163 and IATF16949 management system certifications. DEGSON is engaged in supplying highly reliable and durable products to serve global customers. The company has a market-leading capability of mould processing, automatic manufacturing and advanced testing. DEGSON has the complete engineering ability to support global customers with the professional customization solution and value-added service. DEGSON products are widely recognized in China, the USA, Germany, the UK, Italy, Spain,Turkey, Japan, South Korea, Singapore, etc. totally hundred countries and regions .DEGSON supply high quality products and provide professional services globally in the industry sectors likely industrial automation, instrument, electric power, railway, marine and offshore, new energy, elevator, lighting, security, machinery, etc. The company won the recognition from partners among Fortune 500 and industry leading enterprises. Based on the business philosophy of "pragmatic innovation, responsibility, integrity, harmonious development, regulation and win-win ", DEGSON continuously integrates professional technical resources, R&D innovation, product manufacturing and technology application capabilities. Relying on global sales network, DEGSON aims to supply series of multiple varieties of high-qual ity products and services. We provide global customers with professional and quick connected application solutions, help customers continue to create value. DEGSON is making contributions to creating a smart and interconnected world.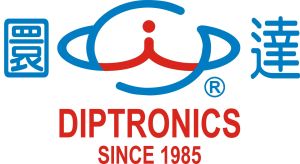 Diptronics Manufacturing Inc., founded in 1985, is a IATF 16949 and ISO 14001 certified manufacturer specializing in DIP, Tact, Rotary, Slide, Detector, Multi-functional, Micro and Illuminated switch manufacturing. Five major production sites were established in China and one in Vietnam since 1993—Zhuhai, Jiangsu, Jiangxi, Hunan, Zhongshan, and Hanoi. Diptronics switches can be widely used in IOT applications, such as cloud device, smart home, automotive, white goods, health care products, industry, security telecommunication…, etc. Diptronics continues to focus on the switch business and commits to develop new technologies for smart phone, automotive and Illuminated switches. Our goal is to release a variety of switch products for our customers to fulfill the fast changing market demand.

FUTAI HK Co.,Ltd is specialized in designing manufacturing and selling all kinds of RF connectors, Cable Assemblies and antennas. FUTAI major products are three catagories:RF Connector , Cable Assembly and Antenna.Connector are including RF Connectors (SMA, SMB, SMC, SSMA, SSMB, SSMC, SMZ, 7/16, MMCX, MCX, TNC, F, BNC ,N, and so on). Cable assemblies are including interface cables (with U.FL, H.FL, IPEX, SMA, SMB, MCX, N, MMCX connectors and so on ). Antennas are including GPS antenna, WiFi antenna, GSM antenna, DVB-T antenna, GPS/GSM combination antenna, GPS engineer board.

LUMBERG is an independent, family-run company based in Germany – and have been since 86 years now. LUMBERG success is based on sustainable performance, technical solution competence – and our "passion for connections". With a track record of expertise, our products and systems solutions support an industrial environment – worldwide. LUMBERG engineer and produce connectors and contact systems, electromechanical elements and mechatronic components of outstanding quality for your individual technical application. They focus on auto-motive, building technology, home appliance and mobile radio networks – let Lumberg put its decades of connector design and manufacturing experience to work for you.

Shenzhen MUP as a development and application of new technology, production- oriented and promoted high-tech enterprise, it covers with 50.000 square meters and has nearly 600 employees,and 120 professional technicians among them at present. Company advanced manufacturing equipment and sophisticated detection instruments, specialized in development and production of Smart card connector, SIM card connector, Memory Card Connector, USB C Connector, Micro USB connector, Mini USB connector, USB A connector, HDMI connector, FPC/FFC connector, BTB, RF connector, Battery connector, Spring connector, RJ series, POGO PIN and other precision connectors. Company headquarter is located in Shenzhen , has branch offices in Hong Kong, Beijing, Shanghai, Taiwan as well. Company persisting in the connector field 16 years of technology accumulation and professional manufacturing experience, adhering to the business philosophy "" be honest and trustworthy , keep learning & innovation, and common development,social returns "",establishing a long-term stable cooperative relations with many well-known enterprises domestic and oversea. ""MUP"" brand has became a good choice for precision connectors in the market. Products widely used in Banking equipment , Computer communications, Digital TV, Automotive electronics, Intelligent instruments, Digital cameras, STB, Advertising machine ,intelligent wearing , Industrial Smart meters , and popular sold in Europe , America , Asia and Africa.

Ningbo Forward Relay was founded in 1986, it is a joint venture company which specialized in R&D, mass production in big range of the electromagnetic relays. Ningbo Forward Relay is a manufactures, specializing in the production of signal relay, automotive relay, industrial relay, power relay, etc. Ningbo Forward Relay has the very strong R&D team and it is the National Approved Hi-tech Manufacturer. Equipped with the Provincial Recognized Research Institute and our R&D team is mainly composed of Japanese engineers and German engineers, also has the domestic top engineering and technical people to develop more than 100 kinds of products with 10,000 specifications. The products are mainly operated in the industry, automotive, signal, household appliance and new energy areas. Ningbo Forward Relay has three production bases and the annual output has achieved over 200M pieces. Ningbo Forward Relay has become one of the national largest relay R&D and production bases. Ningbo Forward Relay has a complete set of international quality management system, the company has been certified successfully with ISO9001, IATF16949, ISO14001 quality certifications. The products have been approved by VDE,TüV,UL/CUL and CQC safety certificates. Ningbo Forward Relay is equipped with the first-class test platform, advanced process management and the high quality service. It concentrates on its concept of "Continuous Improvement, Customer Satisfaction Achieved" Ningbo Forward Relay is dedicated to providing the high quality products by the professional and precision production, and committed to building the famous brand in the world.

SAURO (System AUtomation RObotics) is an Italian company established in 1984 and is a leader in the design and fully automated production of high quality and by the law fixed terminal blocks and connectors for printed circuit boards. Additionally, the company has sales offices and warehouses in Germany, United States and China "in a Free Trade Zone". SAURO has always provided products that are fully tested on the production line, therefore showing that they already work, and allowing the customer a guarantee of zero functional defects.

SWITCH KOREA was established in 1977, they had faced countless difficulites and hardship since the beginning of the business. Experienced and accumulated technology knowhow became the properties of the company that could not be traded with whatever it is. Swith Corea served full range of TACT, SLIDE, PUSH, ENCORDER, POWER, DETECTOR, ROTARY and DETECTOR switches.

As a division of Zettler Group North America, American Zettler Inc. offers application-engineering, sales, distribution and customer service for a broad product range of Electromechanical Relays to meet many specific requirements of diverse commercial and industrial applications. Zettler Relays are used in a wide range of industries including: HVAC/R, Lighting, Solar, Electric Vehicle charging, Metering, Automotive, Telecommunication /Security systems, Home Appliances, Test and Measurement devices, Industrial Controls, and many other types of electrical and electronic equipment. Zettler Relays are designed and produced in our China based, state-of-the-art manufacturing facilities, including R&D, engineering, automated manufacturing lines and extensive testing labs.

Huizhou EVE Energy was established in 2001, and became listed on Shenzhen GEM in 2009 as the first listed enterprise with lithium battery for principle work(stock code: 300014). As a national high-tech enterprise, EVE focuses on lithium battery innovation and manufacture. After 33 years' accumulation and 15 years' endeavor, EVE now stands in the leading position of national lithium primary battery, and takes front position worldwide in lithium thionyl chloride battery manufacture. In recent 3 years, EVE has invested 5 billion in power storage filed, and adopted highly automatic and informationalize manufacture approach in providing first-class service to clients.

Founded in 1995, Glead specialized in the research, development and sale of microwave dielectric ceramics components, satellite navigation antenna, navigation module, and Bluetooth module. Products widely used in RF and microwave communication field with features of receiving, transmitting and processing of RF and microwave signal. Glead has set up the whole industrial chain of material, component, antenna, module-terminal and also known as few domestic company which has independent intellectual right of low temperature ceramic co-fire material and industrialization capacity. Company now owns over 45 patents, participated in develop over 10 industry standard and undertake over 28 national class research and industrialization project.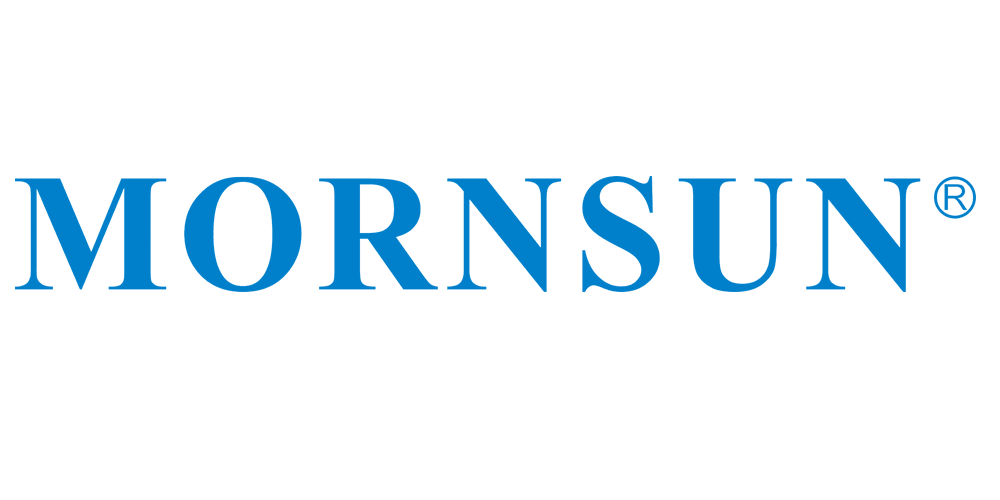 AC/DC Power Supplies, DC/DC Converters & Switching Regulators, Transceiver Modules, LED/IGBT Drivers

Foryard Optoelectronics Co., Ltd. is an ISO9001:2000 certified manufacturer of Optoelectronic components. Since established in 2000, Foryard has become a premier supplier of LED Lamp products and LED related applications, including through-hole LED Lamp, SMD LED Lamp, LED numeric display, LED Dot Matrix, LED Light bar, Super Flux LED lamp, High Power LED lamp and LED Strip Module. FORYARD products are widely used as backlighting and display in various applications such as automotive, consumer electronics, appliances, sign, street lighting, industrial equipments.

OPTOSUPPLY a Hong Kong based LED manufacturer with headquarter in Hong Kong and wholly owned factory located in Shenzhen of China. Owning the advance automatic machines and professional engineers, OPTOSUPPLY strive to serve our worldwide customers with the full range of LED models (DIP LED, SMD LED, Super Flux LED, High Power LED, Digit Display, LED MODULE, LED Lighting) at the most reasonable price vs. the highest brightness and the best quality.

SAEF was founded in 2007 and is an ISO9001:2008 certified and registered company. SAEF a provider of LCD displays and have become a dependable player in the LCD business. The company is supplying Monochrome graphics and character LCD modules in TN, STN and FSTN technologies and TFT LCD Module products. SAEF entire production process is supervised by professional personnel, and every product undergoes multiple QC stages to ensure optimum performance and functionality and is CE certified as well as RoHS compliant.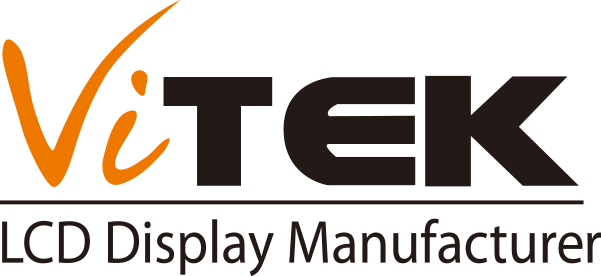 ViTEK was established in 2005, one of the market leader of LCD display modules. ViTEK specialize in producing all types of LCD display and LCD modules, such as character LCD display, graphic LCD display, COG LCD display, TFT LCD modules, AD Board and more. ViTEK can offer alphanumeric, character as well as graphic, both COB and COG types. They have extensive full range of standard LCD panels and modules including customer-specific products as well.
WINSTAR established in 1998, Winstar Display Co. Ltd has devoted itself to the manufacturing and development of high-quality products for the Industrial LCD Displays including monochrome TN/STN/FSTN LCM, COG LCD, VATN-LCD, TFT LCD and OLED display modules. Winstar has become the No. 1 of the leading industrial display manufacturer in the field of small & medium sized displays and its continuous innovating allowed it to secure several global patents. With more than 22 years experience, Winstar became remarkably proficient in complicated order handling, especially on LVHM (Low-Volume/High-Mix) operation business model. This is our most important core competence to fulfill customers' requirement and expectation.
Hivatalos
gyártói kapcsolataink